The Importance of Moisture
MOISTURE IS CRUCIAL FOR YOUR SKIN'S HEALTH
Moisture help keep skin soft, supple, comfortable, and attractive. Also help to improve our skin's health in a number of important ways.
MOISTURE HELPS TO PROTECT AGAINST ENVIRONMENTAL DAMAGE
Have you ever noticed that our skin becomes extremely dry and chapped when exposed to cold, dry air? Chapped lips, hands, and cheeks are a common issue during the colder months. This is especially true if you spend lots of time outside. When your body is cold, it tries to conserve heat. Part of this process forces the blood vessels in your skin to constrict, which keeps skin from getting the moisture it needs. As a result, you're left with dry, red, and irritated skin.
Moisturizing regularly helps to replenish your skin's lost hydration.
How we know our skin Moisture state?
Moisture is so important for our skin, how we know it's state?
Here need professional machine to help test – Magic Mirror Skin Analyzer.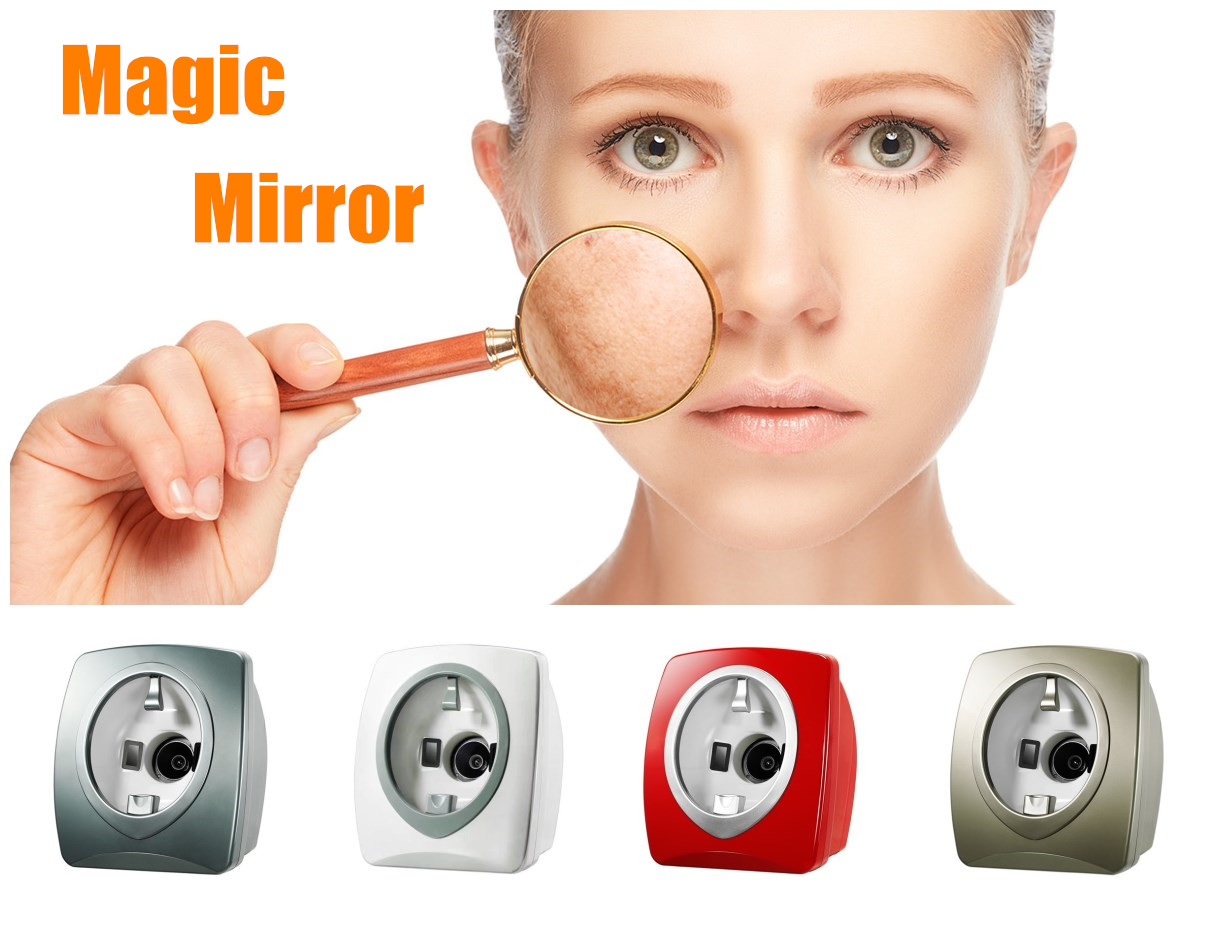 It is a professional moisture detector, at the same time, it can also help you detect other skin problems, like spot, pore, wrinkle, roughness, acne and so on. can also do before and after compare after do moisture therapy, can put your moisture products into system then offer automatically  moisture therapy suggestion.
Moisture detect pictures: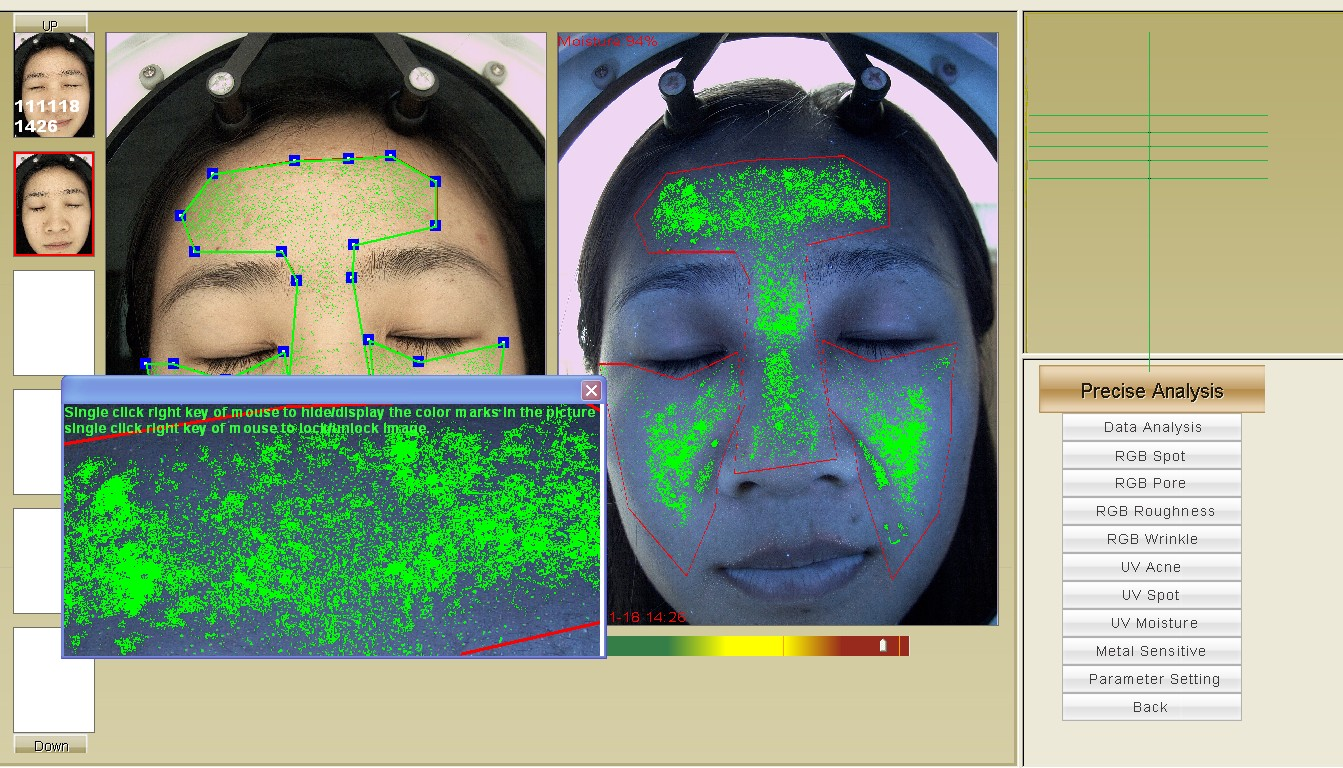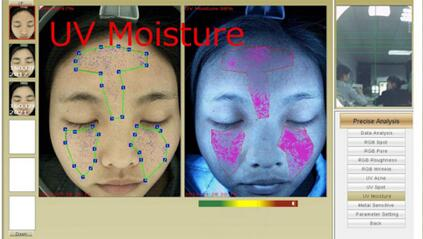 Below is 2 customers' analysis report.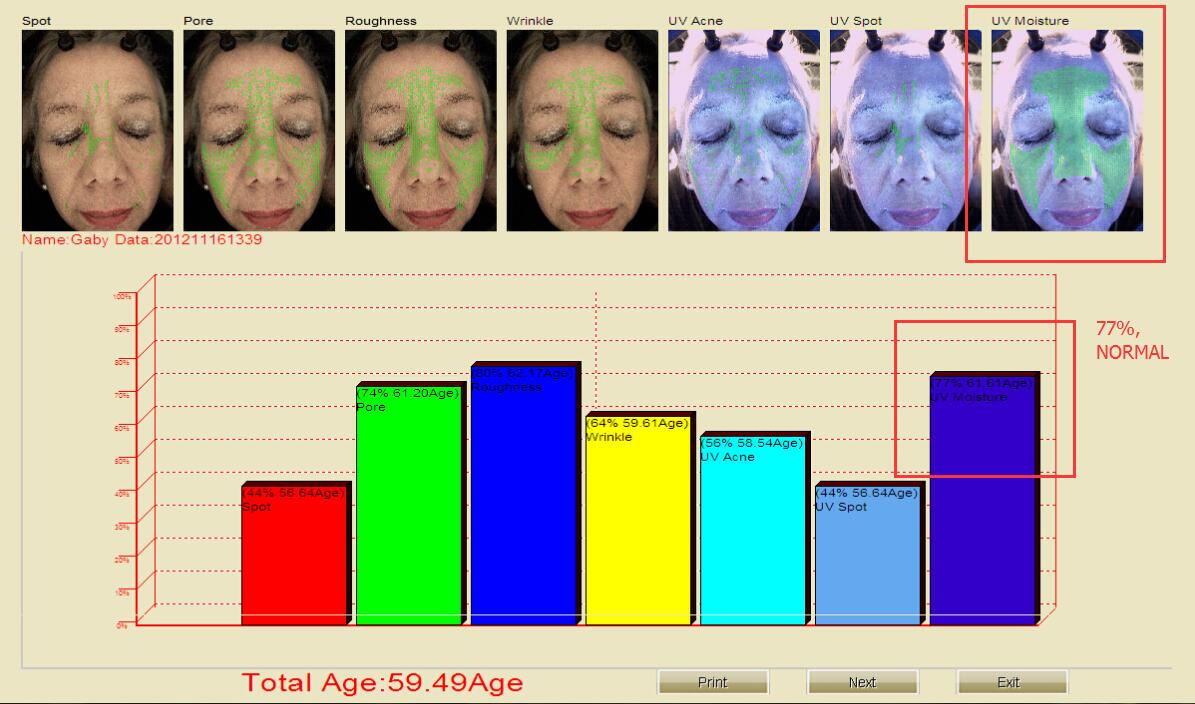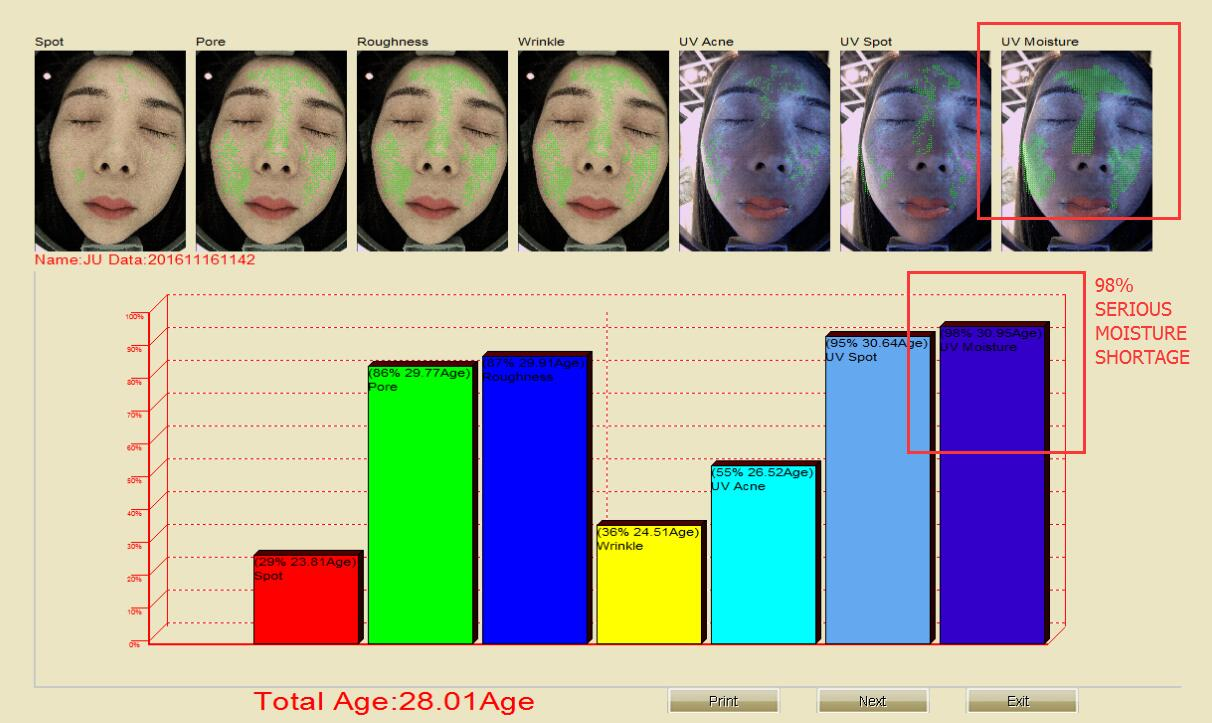 Want know more about Skin Analyzer? Visit www.langdybeauty.com
Or call +86-755-26067949
http://langdybeauty.com/wp-content/uploads/2017/06/moisture-importance-1.jpg
684
845
administrator
http://langdybeauty.com/wp-content/uploads/2016/08/langdybeauty-logo-1-300x138.png
administrator
2017-06-09 02:25:16
2017-06-09 02:25:16
The Importance of Moisture for Skin