Introduction
ZOEY adopts the unipolar radiofrequency technology which is widely recognized and accepted by international medical beauty group, when airwave work on the skin, it can stimulate the subcutaneous collagen renew and effectively reduce wrinkles to against aging comprehensively. it is publicly recognized that the shortest and the most significant and lasting effects and non-surgical, non-intervention, healthy and safety for anti-aging, can achieve a good effect similar as a lifting surgery, will reach the best effect after finished treatment 2-6 months, it is a revolutionary transformed technology for replacing the laser photon and the ordinary radio frequency.
Technical Parameters
| | |
| --- | --- |
| Work voltage | 220~110V 50Hz |
| Frequency for unipolar | 5Mzh |
| Power | 200W |
| Environment Humidity | >80% |
| NW /GW | 20kg/35kg |
| Carton Package | 490*450*280mm |
| Environment Temperature | 10~60°C |
Effects
Effect:  
1.Immediate effect : The elastic fibers to contract immediately to make the skin smooth compact and upgrade to meet a good effect of body sculpturing.
2.long term effect: the collagen protein content in the skin increased after treatment, and the effect of molding will get the best status after 6 months treatment and sustainable 1- 2 years.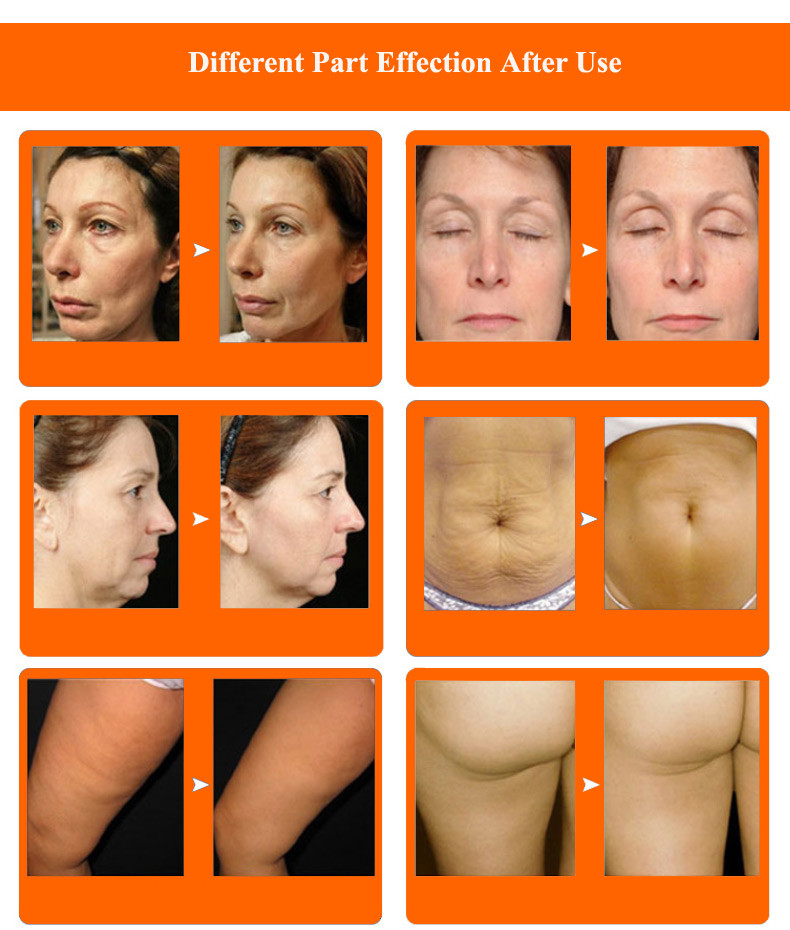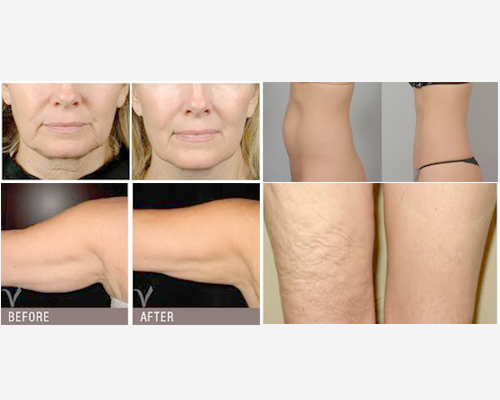 Advantages
Product Advantages:
1.Non-invasive and single course of treatment methods
2. No recovery period, does not affect the normal routine
3. Has been confirmed through clinical tests and safety
4. Suitable for any skin colors of people
5. No side-effects rebound to be black again as laser
Company advantages:
Shenzhen Langdai is a professional beauty equipment manufacturer in China, which has been in this field since 1998. We have our own R&D department and 3000 m2 factory, all products are designed by ourselves, so our products are unique in the market, we can offer OEM & ODM service as well.
What's more important, we put the quality on the first place, the core of spare parts are imported from UK and Germany. And also, we have professional after-sale service team, if you have any problem, we will serve for you within 24 hours.
Principle
Working principle:
Radio Frequency send RF wave that controlled by power ad mode precision to the deep of skin by using the principle of electromagnetic, and stimulate the ion, charged molecules to move fast or vibrate of friction to produce heat energy to heat the dermal collagen tissue. When the collagen tissue in the deep of skin was heated to be 65~72 °C, will produce immediate contraction, and the new collagen protein will fill the gap of old and atrophy and losing ones and rearrangement to rebuild the skin soft bracket to execute a tighten skin and filling wrinkles, rejuvenate elastic and glossy.