Vacuum Therapy Body Slimming
LB2008A  Vacuum Therapy Body Slimming is one of the best effect of weight loss and body shaping machine in LANGDI,which is  integrated utilized of strong ultrasonic, radio-frequency, vacuum pressure three technologies, run through the clear lymph, dissolved and burning fat, drainage and tighten skin triple functions to achieve losing weight, cellulite reduction and slimming body .With the perfect effect of body shaping and slimming, good choice for beauty salon and spa to set up weight loss project.
Technical Parameters
| | |
| --- | --- |
| Operating voltage | 220V + / -10% 50HZ (110V + / -10%) |
| Frequency for strong ultrasonic | 40K |
| Frequency for Bipolar RF | 1MHz |
| Power of Ultrasonic | 40W |
| Intensity,time,depth | adjustable |
| Total Power | 110W |
|  Working environment | -10 ~ 70 / 30% ~ 95% RH |
|  Normal Insulation resistance | ≥ 100MΩ |
| Normal electric strength | 2500V/0.5mA/Minute |
| Size | 540X540X1200mm |
| NW/ GW | 55kg/70kg |
Effects
Body sculpture and shaping:
1.Strong burst fat, remove the excess stubborn fat.
2.Dissolved fat block, promote lymphatic drainage and blood circulation.
3.Stimulate the proliferation of collagen, compact skin and enhance skin elasticity.
4.Improve the orange peel tissue, slimming and shaping body .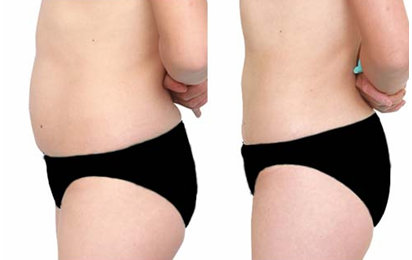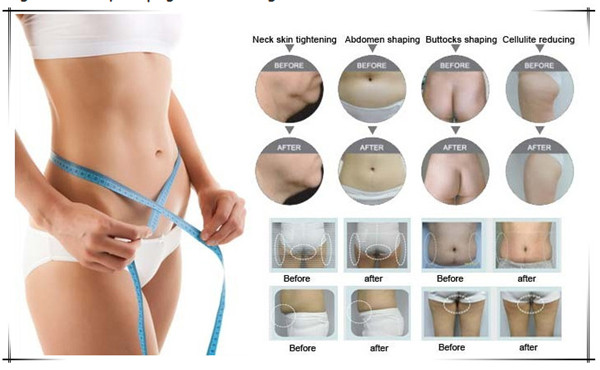 Advantages
1.Non-surgical,by through anesthesia to treatment and finish the whole set of processing.
2.Not cause uneven phenomenon.
3.No bleeding, no swollen, no blood stasis.
4.No side effects, better effect, and no rebound.
5.non-invasive, non-injury, does not affect the normal working life.
6.Adopt the top ultrasonic liposuction technique in the world.
7.Suitable for all kinds of skin.
8.Comfortable, painless, woundless during the treatment.
9.Easy operation, easy study.
Principle
LB2008A Cavitation Vacuum Body Slimming is using the special modulated pulse wave to vibrate the fat tissue in the target tissue and different fat layer by the speed of 3.6-4 million times per second, blasting massive fat and fission of small pieces of fat and fluid-like ( triglycerides broken down into glycerol and free fatty acids). Coupled with high-frequency RF technology, direct access to the deep fat body, make fat cells in the fast-active state production of heat, rise local temperature, so that effective consumption of fat, and then through the sweat glands and lymph to make the excess fat and toxins excreted out of body, and achieve the effect of dissolving fat, strengthening the role of cells, enhance blood and lymph circulation, active metabolism, elimination and softening honeycomb-like tissue to achieve the purpose of weight loss and controlling obesity.