LD – 890 adopts the unipolar radiofrequency technology which is widely recognized and accepted by international medical beauty group, when 10 MZH airwave work on the skin, it can stimulate the subcutaneous collagen renew and effectively reduce wrinkles to against aging comprehensively. it is publicly recognized that the shortest and the most significant and lasting effects and non-surgical, non-intervention, healthy and safety for anti-aging, can achieve a good effect similar as a lifting surgery, will reach the best effect after finished treatment 2-6 months, it is a revolutionary transformed technology for replacing the laser photon and the ordinary radio frequency.
Technical Parameters
| | |
| --- | --- |
| Work Voltage | 110V-220V/ 50HZ-60HZ |
| Frequency for unipolar RF | 10MHZ |
| RF | Continuous wave and pulse wave |
| LCD | 320*240 pixel touching screen |
| Energy | 1-50J |
| Time | Adjustable |
| Cooling system | Water+wind+semiconductor cooling |
| Power | 1000W |
| Environment temperature | 10-60℃ |
| NW/GW | 65KG/78KG |
| Package size | 54*54*120cm |
Effects
Effects
Anti-aging on facial: remove wrinkle, whitening and water, rejuvenation, tightening and lift, and smaller pores etc.
Anti-aging on eyes: lift and remove wrinkle, improve the pouch and black eye socket.
Anti-aging on neck: tightening, remove wrinkle.
Rejuvenate dents of acne and whelk
Anti-aging on body: shoulder and back, waist and ventral, legs, buttocks, arm and the back of hand.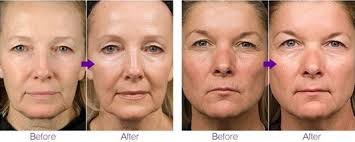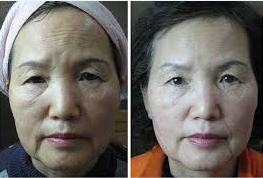 Advantages
When we are over 35 years old, the growing rate of collagen becomes very slow, and the quantity of collagen cells decrease a lot, the collagen fiber starts to lose its elasticity, so we need strong energy stimulating.
The radio frequency of LD890 is 10 MHZ, it can stimulate the collagen fiber effectively shrink and collagen cells rebirth and recombination, to fill the gap of collagen loss and tighten skin, so as to recover skin' s smooth and elasticity.
Principle
Principle:
Radio Frequency send RF wave that controlled by power ad mode precision to the deep of skin by using the principle of electromagnetic, and stimulate the ion, charged molecules to move fast or vibrate of friction to produce heat energy to heat the dermal collagen tissue. When the collagen tissue in the deep of skin was heated to be 65~72 °C, will produce immediate contraction, and the new collagen protein will fill the gap of old and atrophy and losing ones and rearrangement to rebuild the skin soft bracket to execute a tighten skin and filling wrinkles, rejuvenate elastic and glossy.