OPT IPL SHR Hair Removal Machine
Principle:
OPT is short of Optimal Pulse Technology which is the most advanced IPL technology and the most popular and widely used method of laser hair removal.
LC8007 OPT IPL SHR Hair Removal Machine use optional launch 560-1000nm wide spectrum of intense pulse light,with the theory of selective absorption of light, the temperature rise rapidly that effectively damages the hair follicle and prevents to regrowth,make hair follicle inactively,so as to achieve permanent hair removal effects.but does not destroy other organizations.LC8007 OPT IPLSHR hair removal machine combines high average power, low fluency, and a high repetition rate; gradually increasing the temperature of the hair follicle by stacking the laser pulses which is the professional hair removal machine for beaty salon, spa and clinic. It combines SHR(super hair removal) and SSR(super skin rejuvenation), not only hair removal but also provide skin rejuvenation treatment.
Technical Parameters
| | |
| --- | --- |
| Work Voltage | 220V±10% 50Hz(110V±10%) |
| Energy | 1-50J/CM2 |
| Wavelength | 560-1000nm |
| Output Power | 2000W |
| Capacitor | 10000uf*6 |
| Pulse length | 0.1-10ms adjustable by step |
| Frequency | 1-10hz adjustable |
| Spot size | 40x15mm |
| Size of water cooling tank | 6L |
| Life spam of xenon lamp | 400,000 shots |
| Xenon lamp | Germany brand |
| Cooling level | 1—4 adjustable by step |
| Cooling system | Fan cooling&water cooling |
| LCD | 10 inch touching screen |
| Transmission System | Optical crystal |
| Certificate | CE |
| Technology | IPL |
| Warranty | 1 year for main body |
| Material | Metal & baking finish |
| Machine Size | 67x36x116CM |
| Package size | 74x44x123CM |
| NW/GW | 70KG/88KG |
Effects
SHR(super hair removal)
SSR(super skin rejuvenation)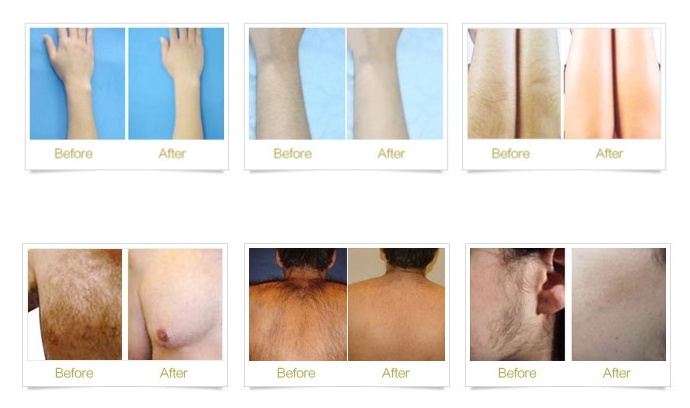 Advantages
1. Short treatment time: High frequency, 5times faster than traditional IPL at least. Flash 10 times within one second. Traditional at most 1shots within one second.
2. Noninvasive: without any trauma for the skin tissue. effectively avoid side effects the laser, flash slide at the same time greatly reduce the difficulty of the operation.
3. Painless: Excellent cooling system to protect epidermis layer
4. No follow-up care: do not need special postoperative care, pay attention to prevent direct sunshine contact and hydrate;
5. No side effects: nothing rational or chemical reactions after treatment, comfort with everlasting effects;
6. Stable effect: the effect more than ten times of other methods, wider suitable of customers, instant curative effect is more apparent, long-term effect is more durable;
7. Security: OPT freezing skin instrument is the combination of high-tech optics and the biological engineering technology, changed the past way of tender skin and hair removal.