Introduction
The Forth Generation Thermage is the upgraded technology of  E-matrix , It is the professional non-surgical firming, anti-wrinkle, shaping equipment .
Thermage is a safe & non-invasive treatment, which would not cause the wound. It has been clinically proven to tighten the skin and shaping in whole beauty industry, ensure that the therapeutic effect of strict symmetry natural, safe and reliable without damage. This amazing non-invasive tissue tightening and shaping advanced cosmetic technology, no surgery, no injections, to avoid "painful experience", efficient and safe.
Technical Parameters
| | |
| --- | --- |
| Rated Voltage | 110v-220v/50-60hz |
| Power | 200w |
| Frequency | 40.68mhz |
| NW/GW | 40/65KG |
| Packing Size | 58*51*139cm |
Effects
Effect
Mainly used for the treatment of facial skin tissue ptosis, wrinkles, aging & rough  skin , reshape the face curve, effectively improve the eye region and neck tissue relaxation, ptosis. Including: to tighten the loose skin, dispel false authenticity wrinkles, repair stretch marks; systemic anti – aging (neck, back tightening and shaping, breast shape adjustment, waist and belly shape, shape the buttocks and legs); suitable for a variety of wrinkles, deep wrinkles, wrinkles, forehead wrinkles, eye wrinkles, crow's feet lines, nasolabial , lips fold, forehead wrinkles.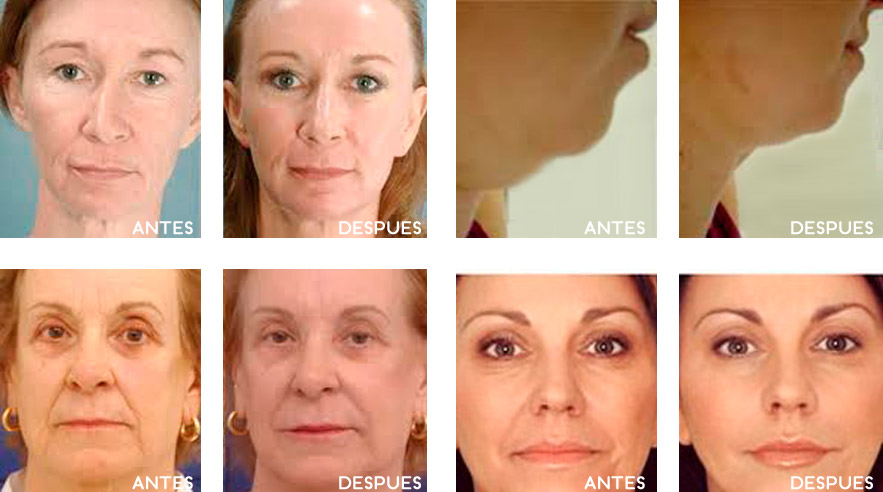 Advantages
Product Advantages:
Compared with regular Thermage , the new probe energy can be more stable , can arrive more perfect treatment effect .
Liquid nitrogen Lipolysis technology: It can high effectively improve local micro-circulation , quickly soften local fat , contraction, decomposition,  to make skin firm and elastic .
Add the new fine lines ablation technique, solves the local fine lines one time.
Company Advantages:
Shenzhen Langdai is a professional beauty equipment manufacturer in China, which has been in this field since 1998. We have our own R&D department and 3000 m2 factory, all products are designed by ourselves, so our products are unique in the market, we can offer OEM & ODM service as well.
What's more important, we put the quality on the first place, the core of spare parts are imported from UK and Germany. And also, we have professional after-sale service team, if you have any problem, we will serve for you within 24 hours.
Principle
Theory
Thermage therapeutic apparatus can emit high frequency 40.68MHz times radiofrequency energy per second, and directly works on subcutaneous tissue ,then dermis produce heat energy,  when the temperature reached 60 degrees Celsius to 70 degrees of critical point, collagen production immediately contraction, at the same time, dermis to stimulate the secretion of more new collagen to fill the shrinkage and loss collagen vacancy, which once again hold the skin support, restore skin elasticity. When Everfount produce collagen, can make the skin dermis thickness and density increase, remove wrinkles, eliminate scars, restore skin elasticity and gloss, make the skin look white tender.